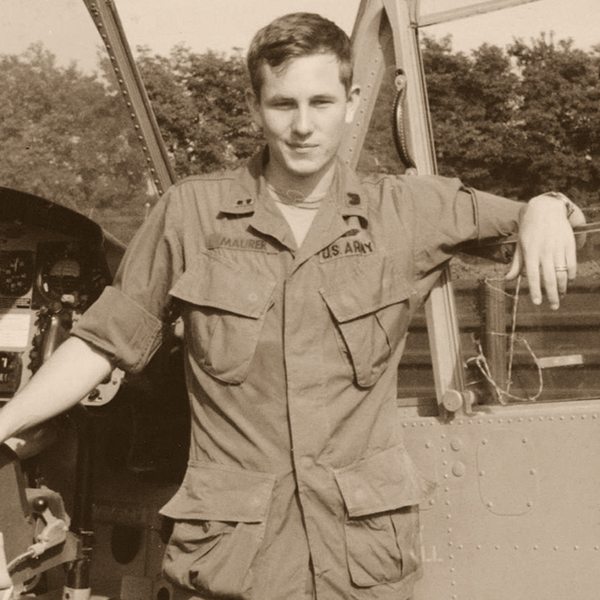 Fred Maurer
Rochester, New York - United States Army

I didn't realize that people learned how to fly. In my world as a high school student, either you were a pilot or you weren't - and I wasn't. However, once the draft notice came that's when the lights came on. I thought, "The military; that's where people learn to fly." After investigating the Air Force, Navy, and Marines, I remember not wanting to participate in any of the programs or not being qualified for the programs they had. I was on my way back to sub-base when the Army recruiter pigeonholed me and said, "What did you want to do?" So I told him and he said, "Well, the Army has more aircraft than the other three services combined." The next thing I knew, I was in Army flight school.
You were very much aware that you could end up in Vietnam but youthful optimism says that everything's going to turn out alright. Even in combat, the prevailing thought is that it's going to be someone else that gets shot or shot down. Very few people embraced the thought that they're going to go out today and get killed. You always think that yes, there will be accidents today, but it won't be me.
In combat, fear is something that everybody has but, given the circumstances, you have to put it aside. There's a job to be done. After the initial time of being shot at and being startled by it, then you understand you have to concentrate on the job that you're doing and ignore everything else. I think you just accept the fact that good fortune will smile on you and it will be something you'll talk about later. I had friends who were affected. But for me, that wasn't the case. Once it's over, it's over.