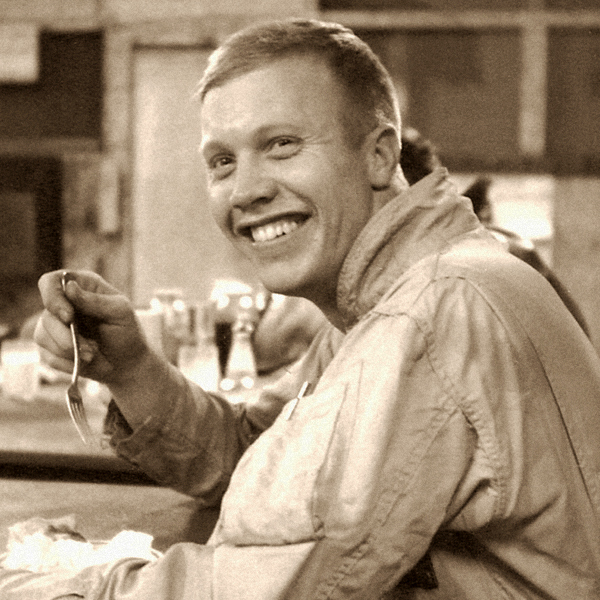 David Bennett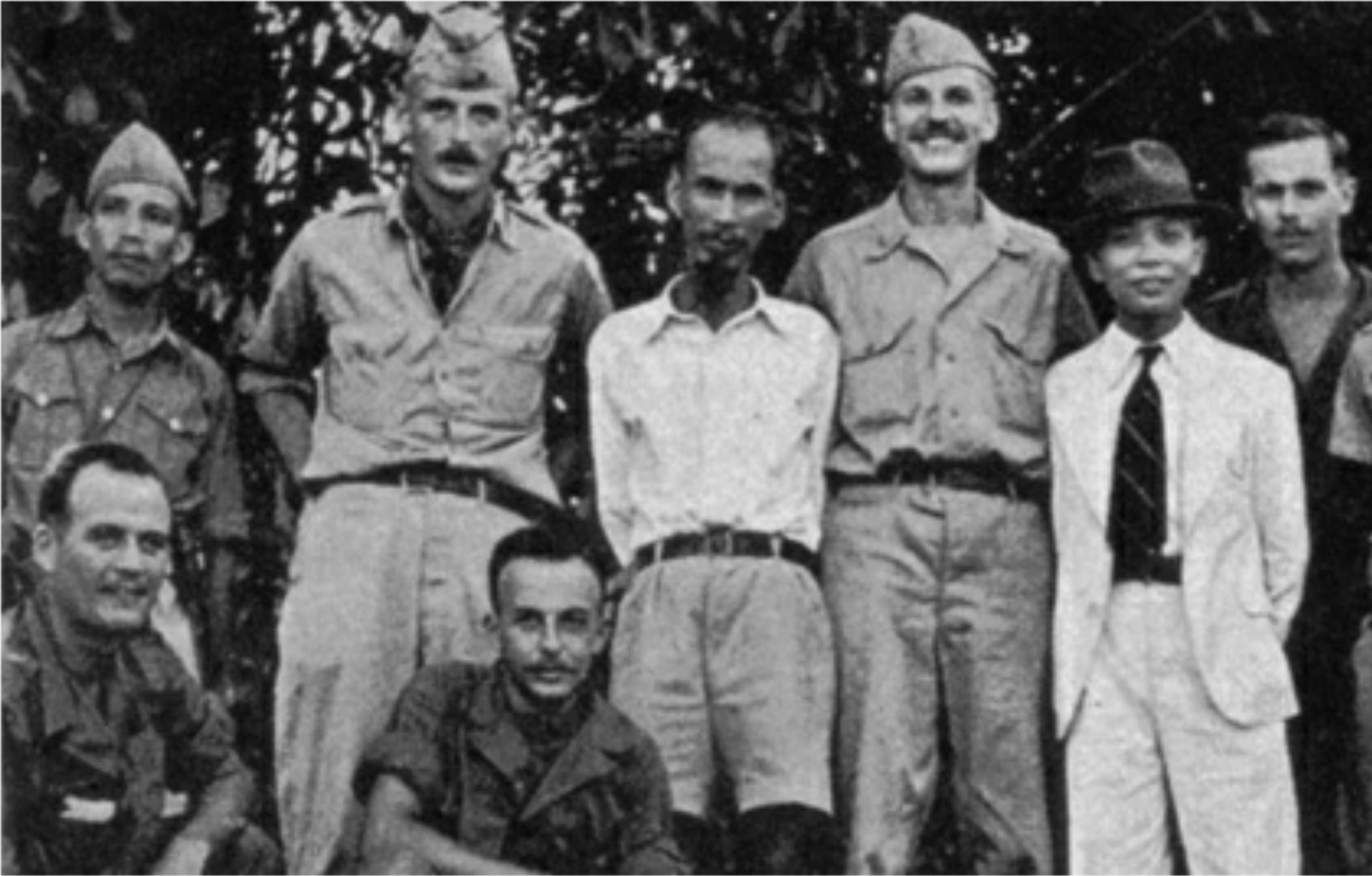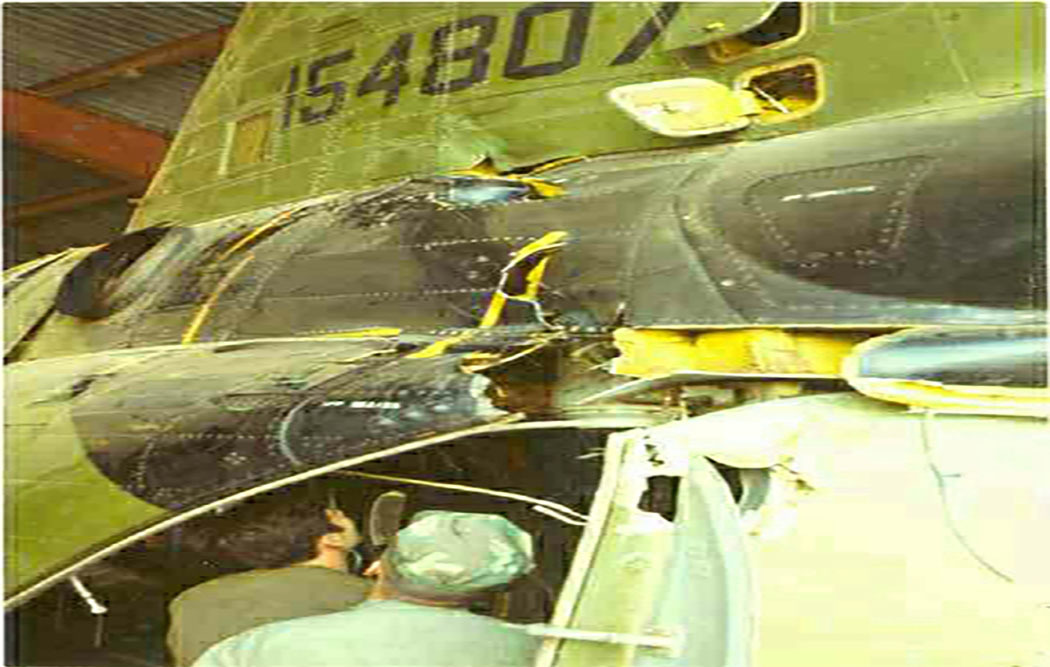 Carlisle, Pennsylvania - United States Marine Corps

August 1945:
Rene Defourneaux, my uncle, parachuted near Hanoi with the OSS Deer Team, to meet with Ho Chi Minh and Vo Nguyen Giap. In the ubiquitous photo of the event, Rene is standing to the left of Ho, and two over from Giap. The Deer Team was the U.S. government's effort to rally the Viet Minh effort against the Japanese in the final days of the war.
May 1954:
Sitting around the dining room table in Paris where my family resided at the time, we listened on the radio to the fall of Dien Bien Phu in French Indo-China. While this had no direct impact on our American family, we realized that the news created deep trauma in France. I remember that evening.
November 1965:
During the deployment as a member of a Battalion Landing Team in the Mediterranean, I was interviewed, as a Marine Corporal, by a French television crew. When asked why the U.S. was not doing well in Vietnam my response was that we would not win that war as long as we fought it in a manner similar to the way the French had. The battle of Ia Drang was to begin two days later.
November 1967:
Freshly minted Naval Aviator and Second Lieutenant I arrived in Danang for my first tour as a helicopter pilot. Qualified as a copilot in the UH-34 Seahorse helicopter I was assigned to Marine Medium Helicopter Squadron 363 (HMM-363) to join up with several of my classmates from flight school in Pensacola. Many of us had gone through flight training as a MARCAD, (Marine Aviation Cadet). The Marine Corps had the program to enable otherwise qualified applicants who lacked a college degree to go through flight school and be commissioned upon successful completion. The navy had such a program also, the NAVCAD program. In these last months of 1967, battles in the northern part of I Corps, specifically around Con Thien, had been raging and many of my fellow pilots had been engaged in those. I had not.
January 1968:
The CH-46 Sea Knight helicopter was being returned to service after major modifications, and along with two of my fellow MARCAD pilots agreed to transfer to HMM-265 and learn to fly this twin rotor jet power helicopter. Little did we know that four weeks later the Tet Offensive would take place. We were fortunate that as copilots in the CH-46 we were flying with more experienced pilots. From the siege of Khe Sanh to the battle for Hue to the retaking of provincial capitals we flew many missions in direct support of infantry units, bringing in assault troops, resupplying them, evacuating their wounded. The CH-46 turned out to be a reliable helicopter with a lot of lift capability, and was soon affectionately named the "Phlying Phrog,"
While the Tet Offensive proved to be an operational success for our side, it would come out as a strategic defeat. Yet we continued to fight, continued to fly, assess "body count" and the number of successful "strategic hamlets."
The photo shows me having a meal in the Marble Mountain Air Facility between flights.
While remaining convinced that our strategy in prosecuting the war was deeply flawed, I continued flying and supporting my fellow Marines, Korean Marines, and ARVN as actively and aggressively as possible. The most rewarding flights were the medical evacuation flights (Medevac) when we would race the wounded to the closest evacuation hospital or Hospital Ship (the U.S.S. Sanctuary or the USS Repose) as quickly as we could. Many of the most challenging yet rewarding medevacs took place at night, as only emergency cases were handled during the hours of darkness and we knew that our passengers depended on our skill and speed for survival. But why did so many men have to die or be so gravely wounded prosecuting this war which I believed was going the wrong way?
December 1968:
My tour of duty ended, I left Vietnam and reported to Marine Corps Air Station New River. There I was to provide transition training for new pilots who would soon deploy to Vietnam and fly the Phrog, that had served me so well for 11 of my 13 months tour and for which we all had developed deep respect and appreciation. The Phrog had been my friend.
April 1969:
At the suggestion of Marine Brigadier General Ralph Spanjer, I agreed to return to Vietnam for a second tour, this time as his Aide-de-Camp, but with the agreement that I could keep flying as my work schedule would permit. We arrived in Danang and immediately proceeded to Quang Tri where we established the First Marine Aircraft Wing Headquarters-forward. The relationship between the Third Marine Division and the Air Wing had deteriorated as the former believed that the latter were not providing sufficient air support for infantry operations. Some effective diplomatic work was performed by General Spanjer and relations improved quickly.
May 1969:
President Nixon announces that as part of the peace plan U.S. forces would begin to pull out. In July 1969, the Ninth Marine Regiment withdraws from Vietnam. This unit had been the first Marine combat unit to land in Vietnam in March 1965. Following the reduction in Marine strength in the Quang Tri area, General Spanjer and his staff returned to Danang.
General Spanjer allowed me to fly quite frequently, and many of my flights were at night. My belief in the futility of the war did not prevent me from performing my tasks. I was a commissioned officer in the Marine Corps, had sworn an oath of office, and felt that I had the responsibility to honor the special trust and confidence the Marine Corps had placed in me. In addition, as a second tour officer, the experience brought forward from many missions gave me additional confidence to lead flights into areas of which I had become familiar.
April 1970:
It was during a night Medevac mission, two weeks before the end of my tour and three weeks before being demobilized, that our Phrog was struck by a flare and partially disabled, forcing me to make an emergency landing in a dark rice paddy and wait for the crew of six of us to be rescued a short time later. The color photo shows the tail section of the recovered Phrog which had been struck. Damage could have been a lot worse.
May 1970:
Demobilized in San Diego and preparing to attend university gave me time once again to reflect on the French war, on our war and my very small part in it. Why had I agreed to return for a second tour just four months after completing my first? The Marine Corps had shown faith and confidence in me, allowing me to transition from a Corporal to a Captain. I owed the Marine Corps my allegiance and my dedication, and perhaps I thought that I could serve more effectively and usefully in Vietnam than in North Carolina.
I could hold my head high, I had done my duty, yet I asked myself whether I had done enough, could I have not done more? From the cockpit it seemed that the important thing was to support those troops who depended so heavily on us. That the Vietnamization program was ongoing, and that the war would continue for another three years was less vital than were the strong bonds of camaraderie we developed among Marines and other service members. Our lives would be permanently connected to one another, as survivors of a long war where service, devotion, professionalism and honor were the dominant traits.
Epilogue:
From time to time a great sadness comes over me, as I think of the valiant efforts service members made in Vietnam, and the many sacrifices of lives. From my perspective we never achieved our objectives. On the ground and in the air, we all did what we thought was the right thing, pursuing not a great national interest but a need for survival and professional intimacy.
This may be "a time to heal" but not all of us are quite there yet.